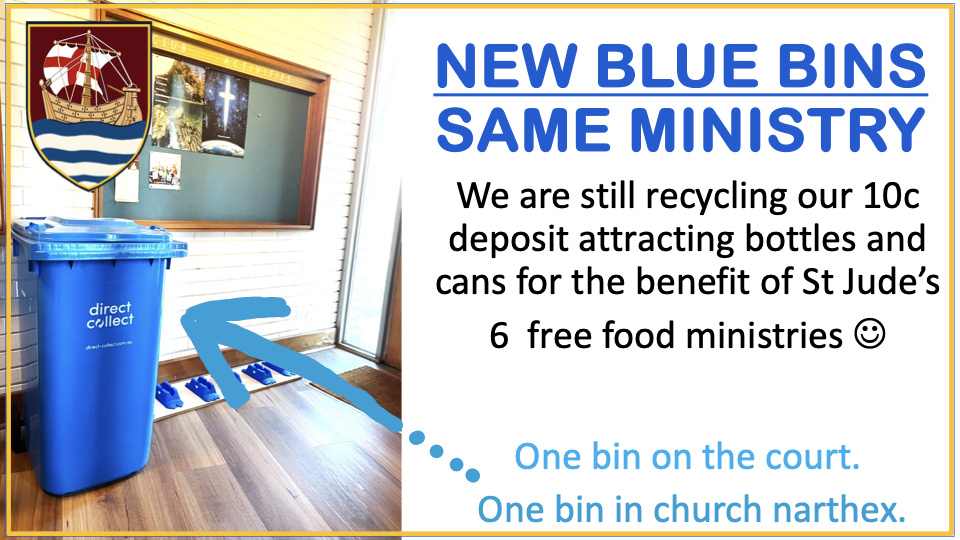 St Jude'soffers recycling of 10 cent deposit-attracting containers on our site. One collection bin is inside the church in the narthex/ entrance space, and one blue bin on the basketball court.
As part of our M.A.P, St Jude's is bringing its standard of waste management up to a level that befits a church of God. We acknowledge that creation is a gift that requires our care, and we are grateful for all who help us raise the bar in our waste management. We are thankful to the City of Holdfast Bay who have helped us to seek best practice outcomes for St Jude's through eco-education.
Money raised from our deposit container collection goes toward the free food ministries of the parish, and in the first instant to support us to establish and maintain the St Jude's Community Pantry.