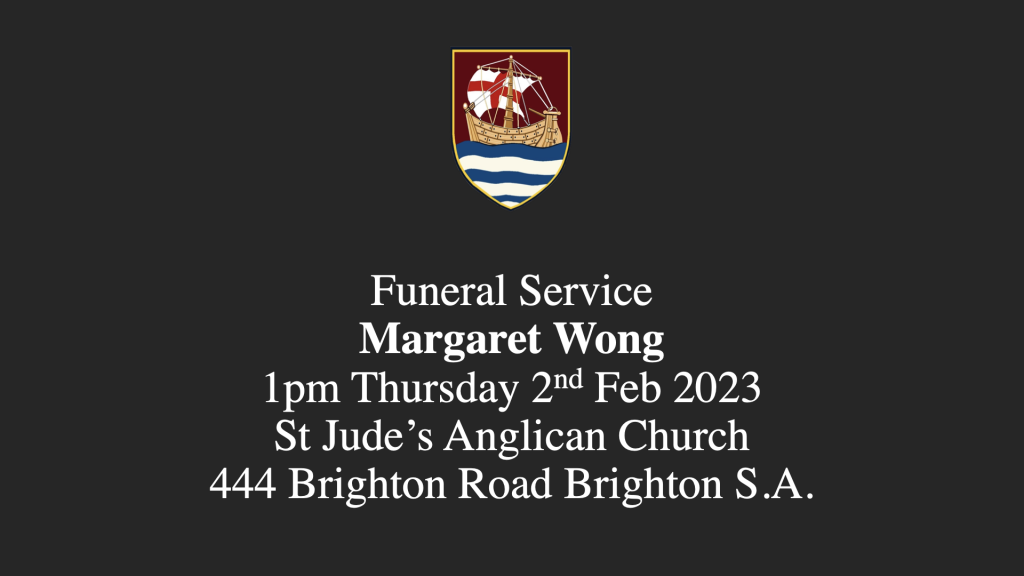 Margaret Wong
The funeral for Margaret Wong, our much-loved sister in Christ, will be on Thursday 2nd of February at 1pm at St Jude's. You are warmly invited to attend. Please keep her devoted husband Stephen, and the whole family in your prayers. May Margaret rest in peace and rise in glory.
St Jude's intercessory prayer list:
Ali, Ben & David, Chloe, Christopher, Don, Eden, Emily, Gill, Ian, Janetta, John, John & Joyce, Jill, Judith, Liam, Linda, Lesley, Louise, Margaret & Ken, Mary, Michelle, Norma, Patrick, Peter, Peter & Kath, Robert & Rosie, Stuart, Sue, Sophie, Trisha.
Please contact us if you would like to add or remove a name from this list. Please note that Christian names only are included as this information is publicly available.
Please keep our new free Community Meal ministry in your prayers as we provide community in Jesus' name to the lonely, and food to the hungry.