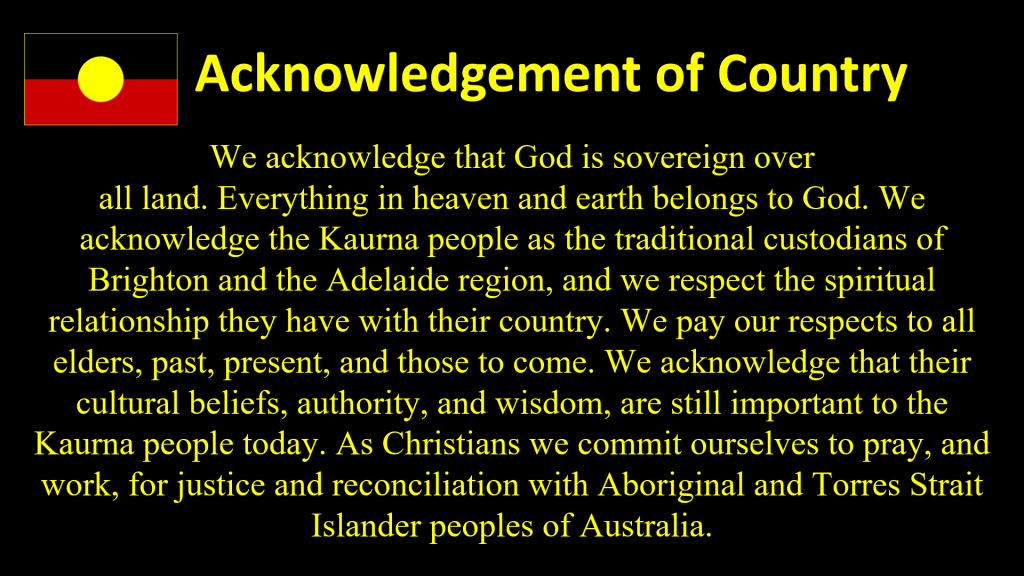 We acknowledge that St Jude's Anglican Church rests on the land of the traditional custodians, the Kaurna people. The Kaurna name for Brighton is Witawartingga which means reedy swamp, and applies to both Somerton and Seacliff as well.
These coastal plains provided an hospitable summer camp environment with rolling sand dunes, fresh water lagoons and natural springs for the
Kaurna people. Food and water was plentiful and the reeds and bull rushes provided materials for their huts, clothing and carry bags. In winter the local Kaurna people moved closer to Sturt creek for protection from the winter storms.
We at St Jude's aim to care for this land of religious significance to the
Kaurna people keep this site for future generations.
St Jude's stands respectfully on Kaurna Land.