For your devotional prayers today you may like the readings for the day.
Please click here for the Ascension reading sheet.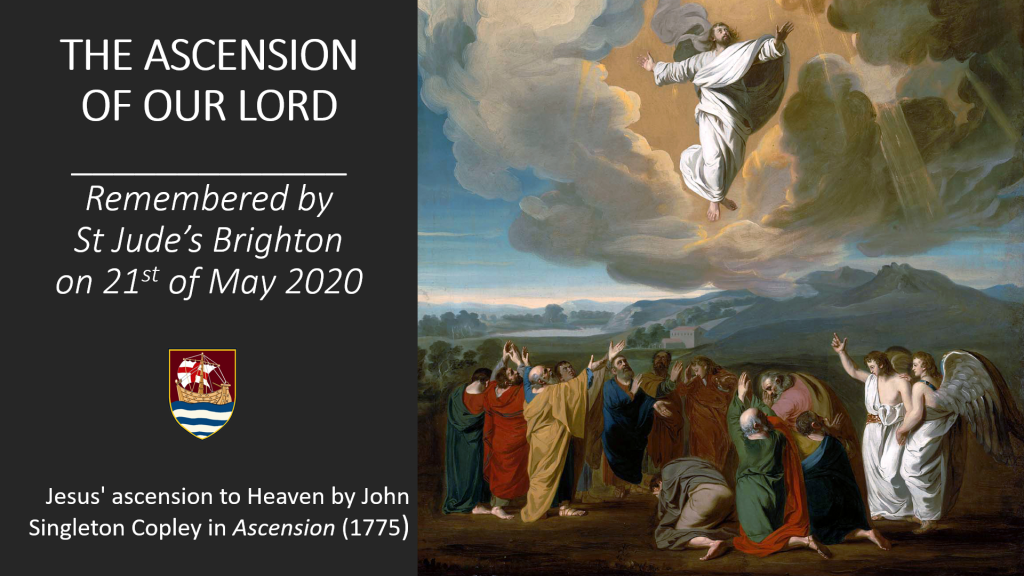 INTRODUCTION TO THE STATIONS OF THE LIGHT
We are blessed because St Jude's has a set of images of the artwork that the parish prepared in 2017, to share in a new mode this Ascensiontide. The Stations we prepared have been narrated by Reverend Dr Sidney Green for the first time in 2020. You may find this offering a meditative experience. So if you have a comfortable chair to relax into as you see and hear these stations, that would be ideal. As the file is too large to host here, we have linked it to YouTube. With sincere thanks to our talented contributors!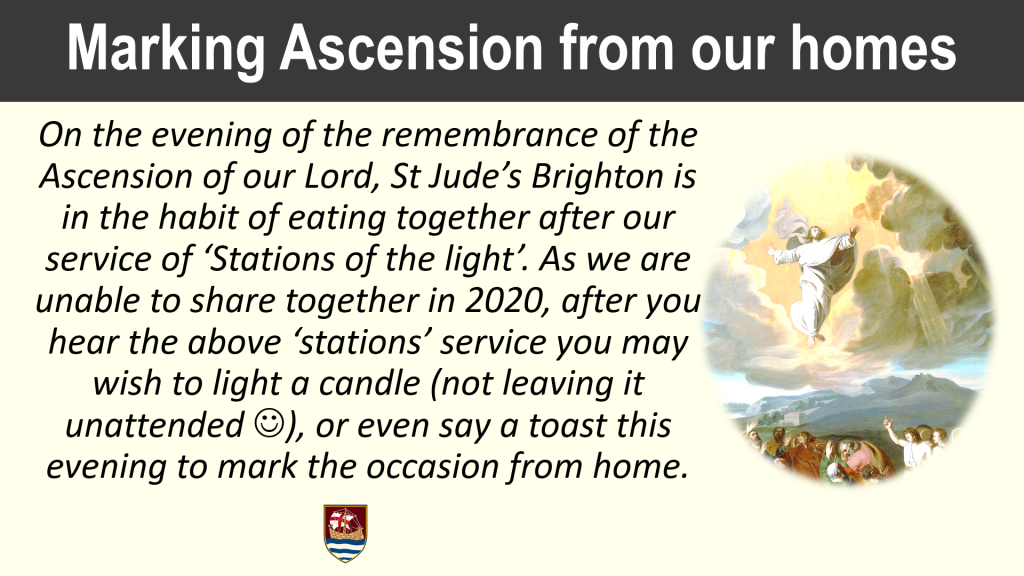 May God's abundant blessings pour
on you this Ascensiontide!