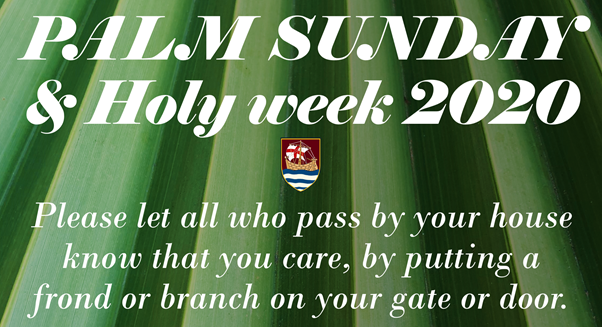 PALM SUNDAY NOTICES & WELCOME
Extra notice: Please note today 5/4/20 daylight savings has ended.
READING SHEET
OPENING HYMN with NJ
Please click here for lyrics to "Ride on Ride on in Majesty"
PALM SUNDAY MORNING PRAYER SERVICE with Sophie
PASSION READING (MTT 27.11-54) with Reverend Dr Josephine Armour
READING (MTT. 21.1-11) & PALM SUNDAY SERMON with Sophie
PALM SUNDAY INTERCESSIONS
FINAL HYMN AND CONCLUSION with Paul & Ali

The lyrics to "My song is love unknown"– please note we are singing versus 1-3.
Below some parish Palm Sunday witness, with love…
This is the day that the Lord has made:
let us rejoice and be glad in it.
May God bless you this Holy Week!